---
Free Classified Ads for Syncros, Parts and Accessories
I am looking for a syncro camper with a bad or no engine.
11/24/2014
Aliso Viejo
CA
Price: $1
Need '87 syncro power window motor for driver's side.
10/27/2014
Key West
Price: $0
Set of 5 rims & tires nearly new, less than 5k miles. Rims are 15"x6.5" ET 30 with center caps.…
09/17/2014
Crane Hill
Alabama
Price: $1,000
1991 synco for sale. One owner. Totally restored. Please visit our website for complete details.
08/29/2014
Price: $75,000
Nice rust free Syncro with 170K mikes 5 speed with locker. Runs and drives excellent Doug (860)-923-9302
02/19/2014
Woodstock
Connecticut
Price: $9,995
1986 Syncro 4x4 Westfalia Weekender 98,000 miles, High Capacity AC Super clean van with lots of work recently done. Receipts…
01/16/2014
Land O Lakes
Florida
Price: $25,000
Little help here... Looking for a gas tank for 1990 synchro. Also open to any ideas on how to repair…
12/27/2013
Los Angeles
CA
Price: $250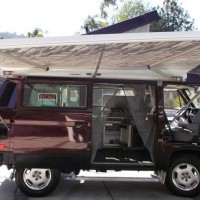 '91 VW Syncro (4WD) 2.5 Westfalia Full Camper. $73,995.00 VIN: WV2ZB0253MG003421. Compared last 22 sold by GoWesty & price is…
11/24/2013
Hacienda Heights
CA
Price: $73,995
VW s
yncro for sale.   - Free Classifieds  for Volkswagen T-3 Syncro Vanagon,  parts and accessories.
---
---