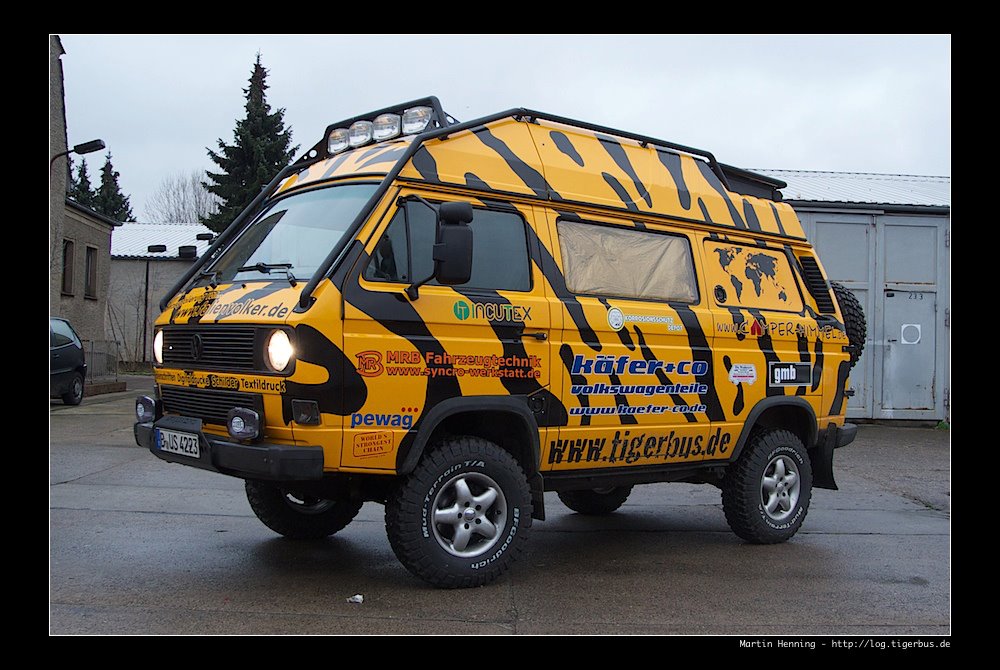 After a year of preparation, viagra generic medicine Sarah and Martin departed Berlin on January 10th on their 10 month, generic viagra 6,000 km journey to China ... in their beloved Syncro, TigerBus, shown above.
Not only are they going to China, but they are taking an adventurous route through Turkey, Iran, Pakistan, India... Malaysia, Thailand and Laos.  Wow, what a journey!
Martin's brother Stephan made a film of some of the extensive preparations Martin and Sarah undertook for the trip, and of their departure ... in the middle of the night!
According to the dispatches, Martin and Sarah encountered significant problems initially, including a ruined 4th gear, and the need to pull the transaxle in Turkey.
Things did not go so well.  There were also problems with the diesel fuel gelling up due to the cold (-28 C).  But they managed to get everything fixed and get TigerBus back on the road.
Here they are in Istanbul in  late January.
According to the last facebook dispatches, they had crossed the border into Iran without incident, headed for Teheran.  But on Friday stopped and decided to go skiing!
You can follow the heroically adventurous couple on their Facebook page, or on their blog at TigerBus.de, where they are posting dispatches, including photos and nicely written updates by Sarah.   We will also be checking in from time to time and will update you on Martin and Sarah's progress.