Wow!  It's something totally new and innovative in a VW camper.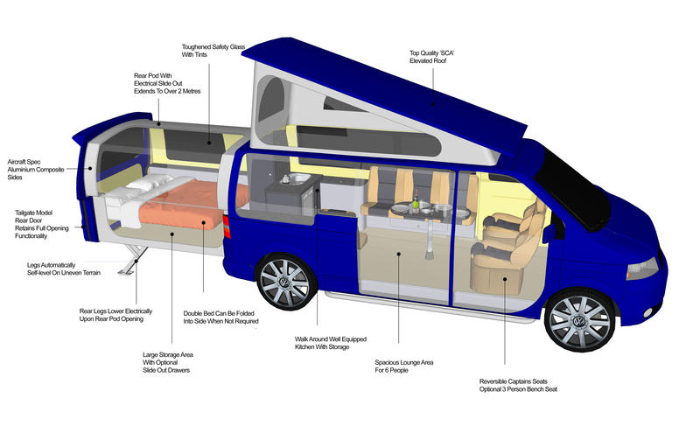 And the overall result appears to be pretty good … or will be once they release the Syncro version!
There is something disconcerting about it fully extended, viagra canada shop but perhaps that's just from a Freudian point of view.
But when you ponder it, viagra generic the concept as executed really is innovative, well designed and a genuine breakthrough. And it somehow fits in with the VW Camper engineering tradition. First the pop-up, now the pop-out.
Check out the photos.
[nggallery id=7]
One thing they don't give a good view of is what it looks like inside when fully retracted.  How much of the ambiance and charm of the classic westy … which helps make the miles of driving to the camp site actually enjoyable … is lost with this design?